AIWA has been developing products to meet the growing demands from consumers
since 1951 in Japan.
The commitment to designing & manufacturing cost effective, high-quality consumer electronics accompanied with a world class after-sales service connects us with dedicated consumers throughout the regions.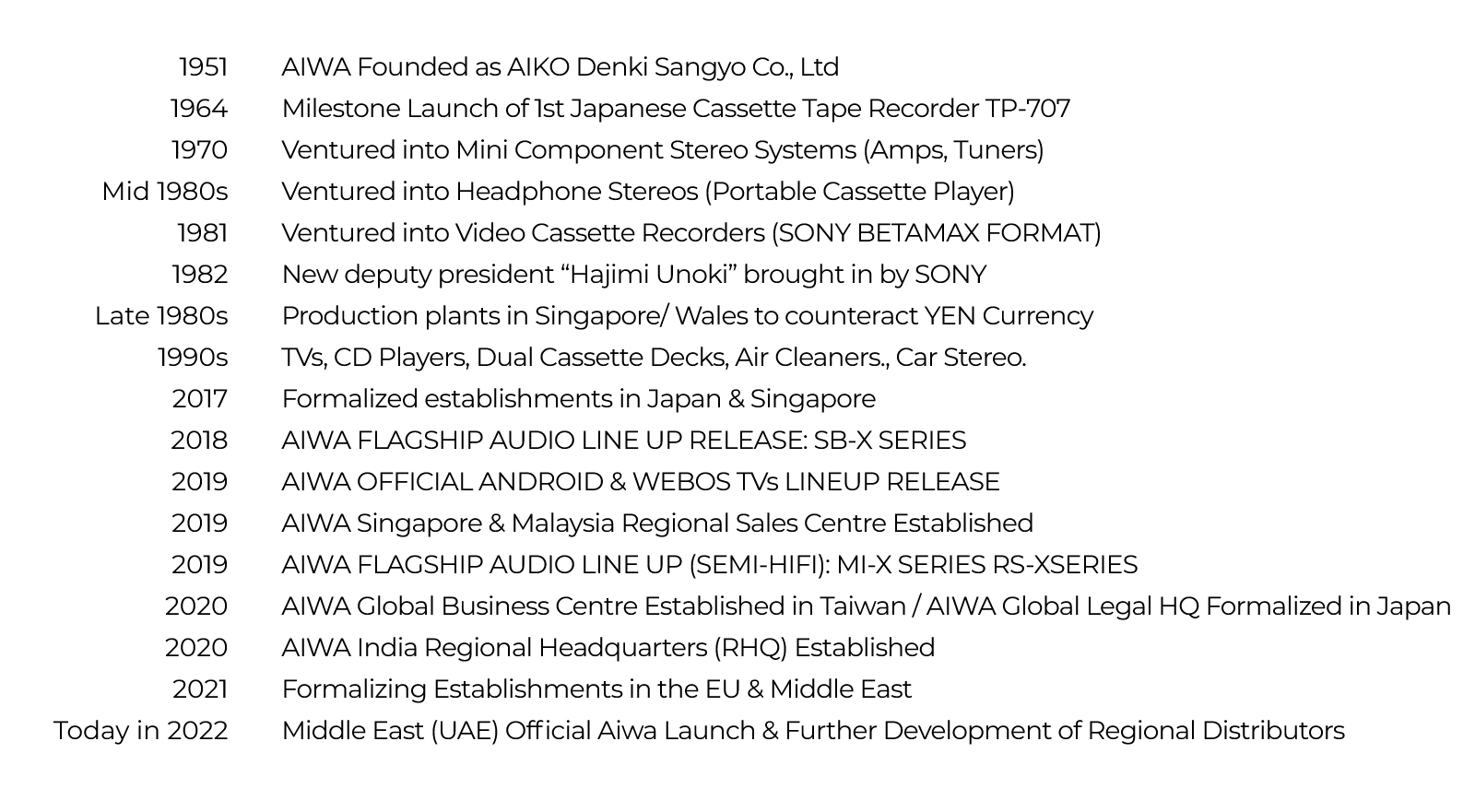 夢 なき者には理想なし
理想なき者には信念なし
信念なき者には目標なし
目標なき者には計画なし
計画なき者には行動なし
行動なき者には成果なし
成果なき者には幸福なし
アイワ  社訓
As of today, we have been successful in establishing promising outposts strategically whereby technical expertise maximizes efficiency, driving costs down; business partnerships in just over 100 different countries worldwide; distribution, marketing and retail departments adapting to cultural/ market differences.
We will continue to work harder to unveil the AIWA identity through our products.
CEO Kure Shouichi